Zoning & Planning... is that what they call it?
This site has been developed to connect communities located throughout the District contending with problem projects -- projects which may be entirely public, private, and/or a combination of public and private.
These problem projects consist of unique characteristics and components specific to each adversely affected neighborhood, but there are clearly over-riding and inter-connected patterns of trouble, dismissal, and ultimately heartbreak that leaves groups of concerned residents disconnected, displaced, and downright disrespected by the planning officials and their planning processes.
Connecting and Sharing is Important for Positive Change!
Consider the DC4RD website a network of information and resources which examines 21st Century development and how it unfolds here in the Nation's Capital. Can it be better? Can there be development without displacement? Can planning officials follow their own rules? These are just some questions for a modern humankind which seeks open and transparent cooperation, meaningful participation, and astute findings substantiated by facts and reasoning.
DC4RD IS SERVING THE ENTIRE CITY ACROSS ALL LINES AND LOOKING TO TEAR DOWN IGNORANCE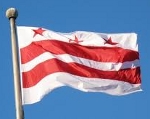 DC4RD is a unincorporated citizens association formed by participating DC residents for the non-profit civic purpose of reviewing, evaluating, and acting on development projects, policies, and laws affecting neighborhoods throughout the City.